You've decided it's time to invest in some top business headshots to promote your personal brand and help your business to shine – go you! The key thing now is to make sure you get the absolute most you can out of it, so you get kick ass headshots that you can be really proud of. With just a little thought and preparation you can head to your shoot confident that the resulting shots will be just what you're looking for. So what exactly should you be thinking about pre shoot? Here's our Hey Tuesday low down…
Planning
The first (and probably most crucial) bit of the process is to have a good think about what story you want to tell with your images. Think about your personal brand and what outfits will best reflect that – is your brand smart or edgy? What location will tell your customers what kind of business you are – are you going for an urban feel, something with lots of greenery, something industrial? What overall look do you want from your images – do you want to be smiley and irreverent, serious, somewhere between the two? Do you want to be able to see the background in your images to tell a story or do you want an out of focus background so the attention is all on your face? Here at Hey Tuesday we ask all our customers to complete a pre-shoot questionnaire to get them thinking about some of these things and to get their creative juices flowing. We ask things like what's inspiring you in business, which business people you admire and what you want your headshots to show. The welcome pack we send all our clients also gives plenty tips on planning your outfits and getting ready for your shoot, so make sure the photographer you choose is doing something similar and asking you the right questions ahead of your shoot.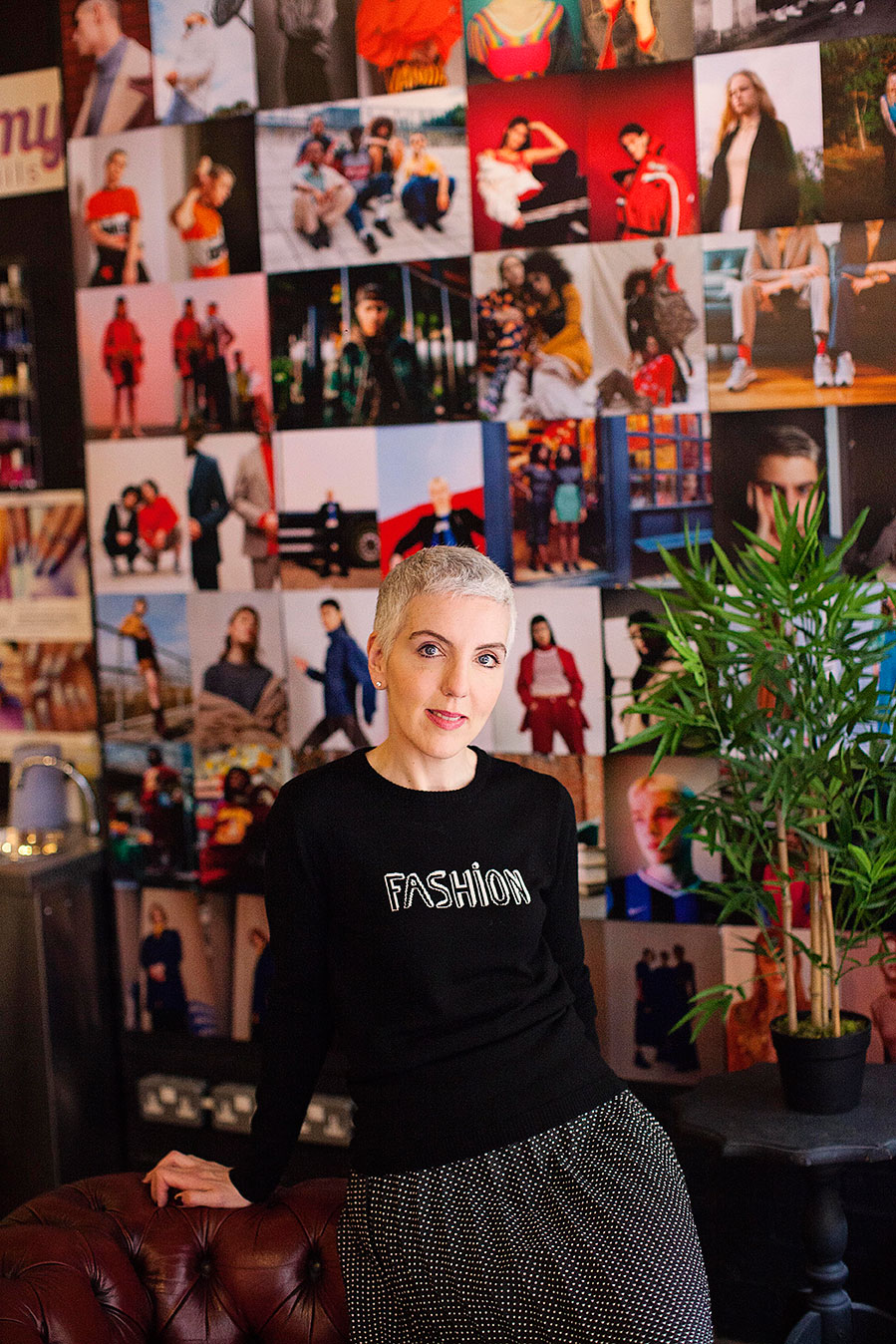 Collaborate
The next thing you can do to make sure you have a successful headshot shoot is to view it as a collaborative process. You and your photographer are working as a team to create something that works for you. They can't help you to the best of their ability if you don't share your ideas and give them plenty of info to work with. Believe us, your photographer will love it if you come to the table with ideas, concepts, looks, poses you like and dislike because it makes the process much more fun for us. You can even create a mood board on Pinterest or send example ideas to your photographer to show them what you have in mind. We love to be creative in this way – it's what makes us tick. So the way you should look at it is that no suggestion is silly or off limits – a good photographer will be adaptable enough to give anything a go to achieve your vision. And we'll be honest with you about what will work and what won't – leave it to us as that part is for us to worry about.
On the shoot
Even though you've done all your prep and you and your photographer are really clear on what look you're going for ahead of your shoot, there's still plenty you can do on the shoot itself to make sure you get the most from it. It's easy for us to say relax but it really is crucial to try and do this as much as possible! So just rest assured that you're all prepared, you're in good hands and the best thing you can do now is relax into it. Getting there in plenty of time so you're not flustered will obviously help. A good photo shoot should be good fun and most of our clients tell us at the end that they've enjoyed it and it wasn't as daunting as they expected. Go to your shoot expecting to have a good time and you will! A good fun shoot will definitely result in better headshots. Leave your inhibitions at home and forget other people during your shoot. This is not the time to be shy or to hide your light under a bushel – this is the one day where you can afford to let your personality shine, so go for it! Show off your brand and why customers should work with you – see it as a mini sales pitch. Lastly, having a rapport with your photographer is really important. We're sure you've spoken ahead of your shoot and feel comfortable with them, but your headshots will come out better if you are able to connect during the shoot and have a laugh with them. Try to find things in common as much as possible and feel free to natter away. Your photographer will be an expert at helping you to relax, enjoy yourself and let your personality come across during the shoot. Hey presto! You've nailed your headshot shoot – now prepare to be wowed by your new pics.
Want us to make this happen for you? We put the personality back into your business, LinkedIn and PR shots. Book a shoot with us here.
Cool words by Lauren, sassy photos by Saskia for Hey Tuesday, London