If you're following the Hey Tuesday blog, there's a good chance that you might be thinking about starting up your own business and escaping the daily 9 – 5 grind. I'm featured in a double page spread in the fabulous Psychologies magazine this month talking about how I set up Hey Saturday (sister site to Hey Tuesday), the world's first and coolest dating photography business.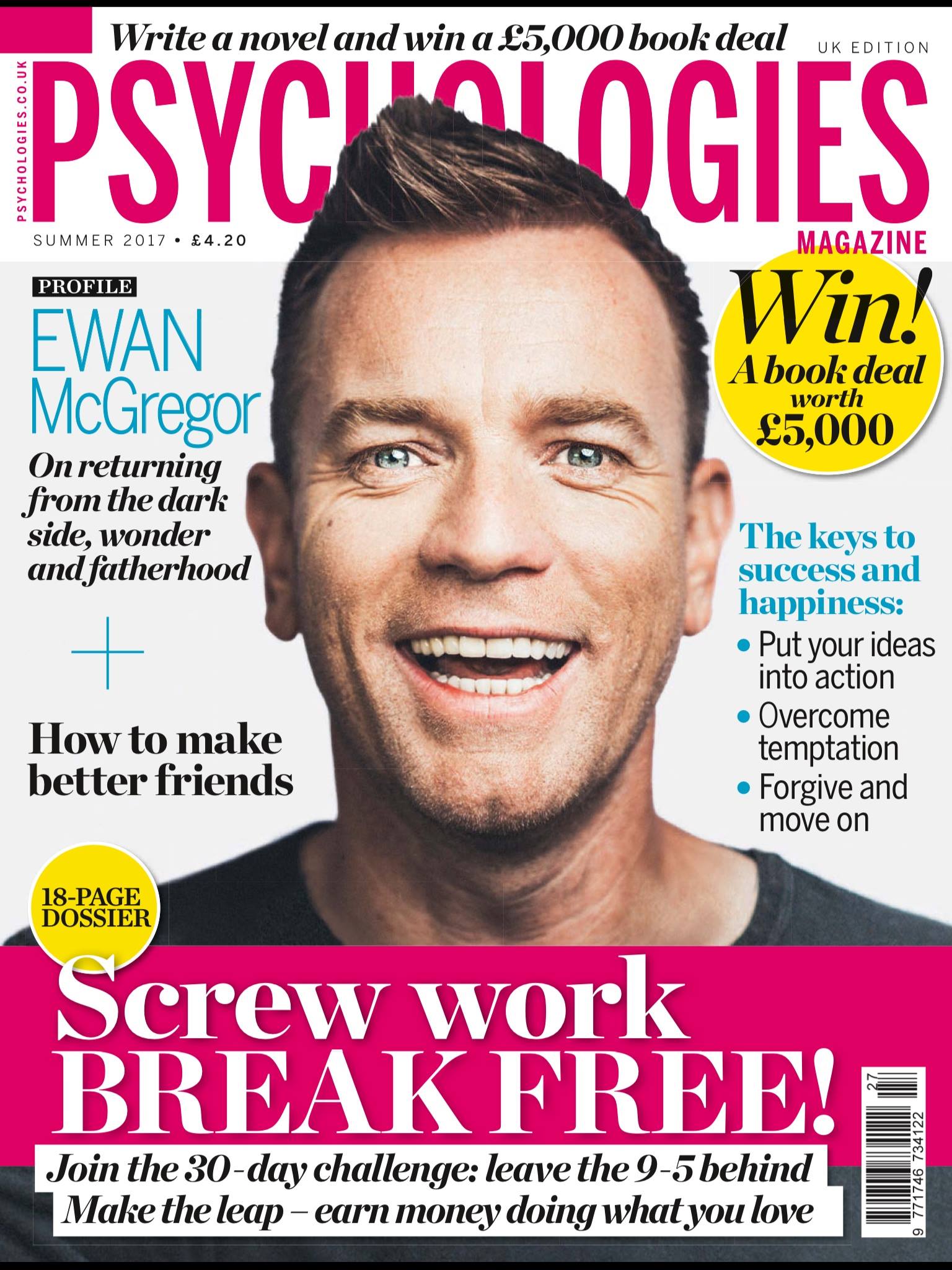 John Williams, author of Screw Work Let's Play and Screw Work Break Free set me up with this sweet opportunity! I took part in his 30 Day Challenge right before I launched Hey Saturday, read his first book over and over and then featured in his second book, Screw Work Break Free.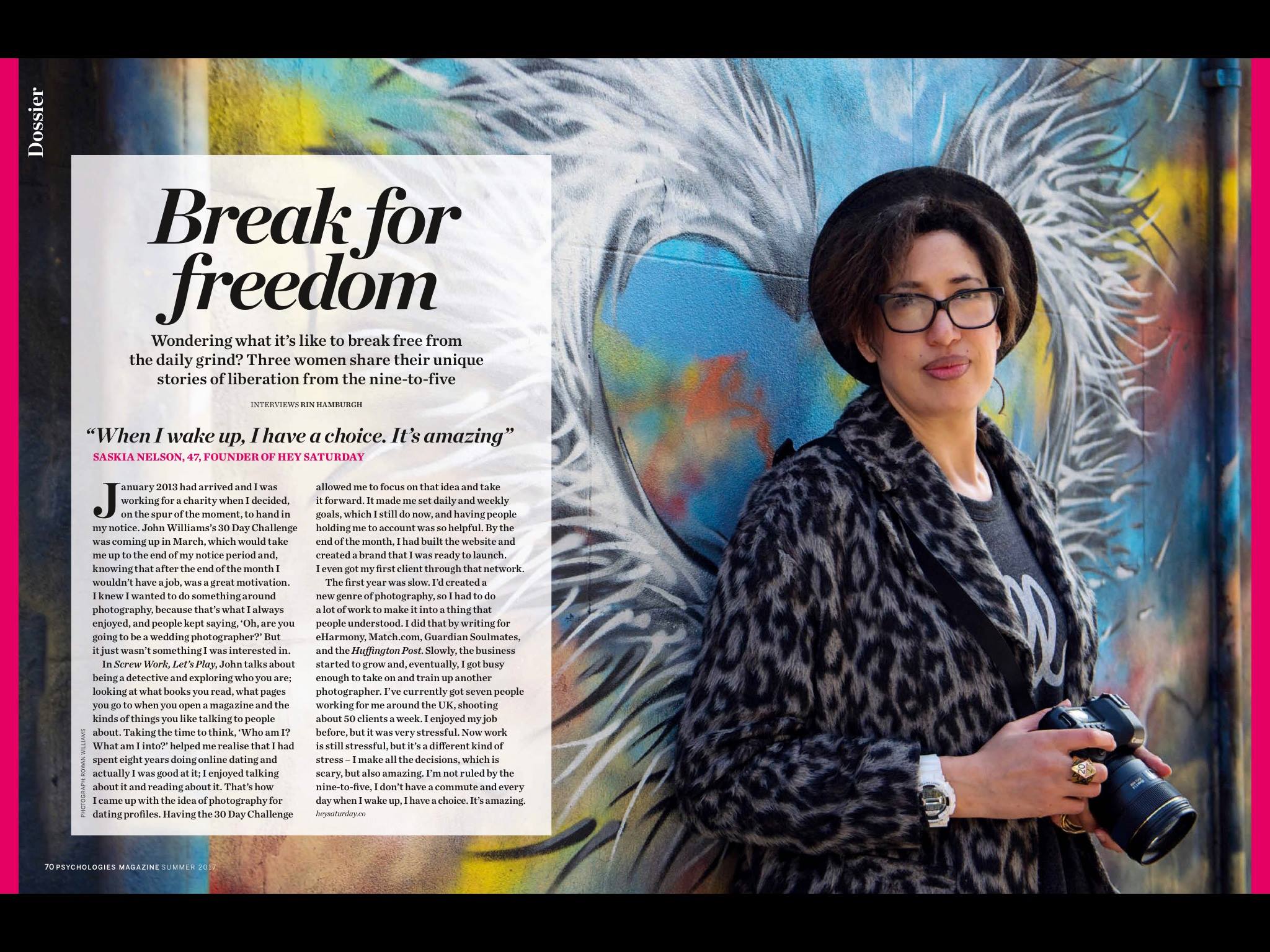 If you want a taster of what John can do for you, I'd definitely recommend getting your hands on a copy of this month's Psychologies magazine, Summer 2017 edition. There's an 18 page dossier which includes the tools you need along with a month of coaching videos.
What are you waiting for? Freedom is out there.