Hello, these are our frequently asked questions

Below are the most common questions we get asked before our lovely clients go ahead and book a shoot. So we thought we'd get in there first & give you the skinny on all the details (click on the question & the answer will be revealed). It's all cool though as we send all our clients a Welcome Pack once they get booked in, which goes into much more detail about how the shoot works. Plus your photographer will guide you through the whole shoot so there is nothing for you to worry about.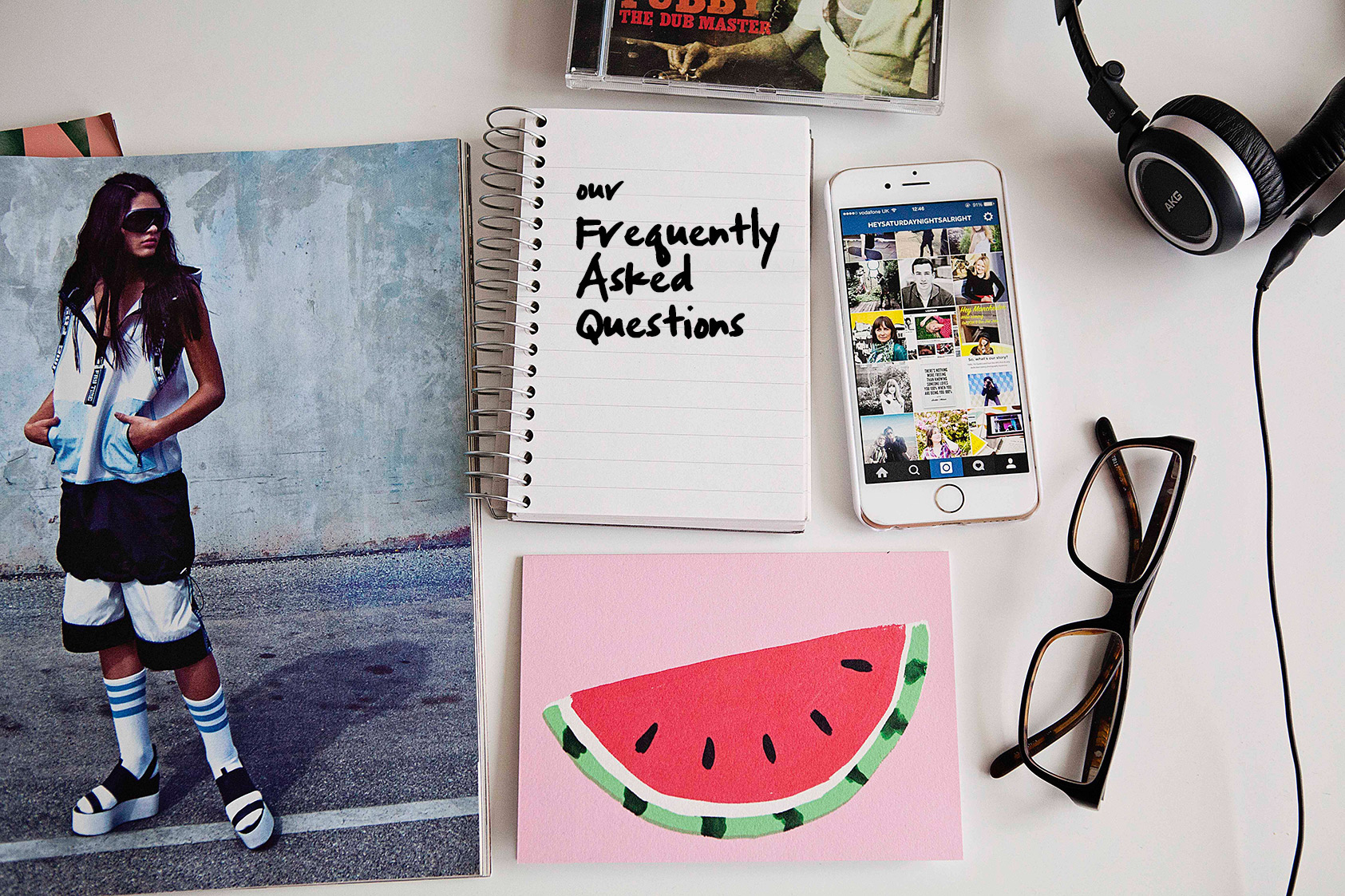 I really hate having my photo taken, can you help me?
I haven't come across many people who say "oooh yes, I love having my photo taken!" so you're not alone in thinking that. But the way we work is that we wander around on the shoot, chatting and larking around and then your photographer will work around you & will do their utmost to put you at your ease and get some great shots. But please bear this in mind, the more you put into the shoot, the more you will get out of it when you get your final photos back. Stepping outside your comfort zone is where the magic happens.
I hate what I look like in all photos, can you still help me?
OK, the quick answer is that we can help some people but others we can't.
So – if you've never had a decent photo taken of yourself and they all tend to be ones that your friends have taken of you and then uploaded to Facebook without even bothering to check out what you look like, then chances are that yes indeed we can help. We are professionals and know how to take a good, flattering, relaxed photo. More importantly we know how to edit out and delete the bad photos!
If, however, you literally just don't like how you look in photos no matter how good the photo or the photographer is, then we probably can't help with that. We will most likely think you look amazing in the photos and would be puzzled that you didn't think so too.
I hope this helps. Honesty is important to us.
How does payment work?
We ask clients to pay us in full by BACs payment at the time of booking so that we get all the boring admin stuff out the way and can then focus on the much more important and fun business of getting you some great shots.
What should I wear for my shoot?
We always recommend wearing clothes that make you feel confident and attractive, basically 'you on a good day'.
Avoid wearing anything too tight or too baggy as these don't work well on camera. So anything which gives  you a flattering shape works best.
We love a bit of colour pop, as you can probably tell from the photos, so if possible do try and bring at least one item of clothing that's a bright colour.
Most of our shots are from the waist up or shoulders up so you don't need to worry too much about the bottom half. This makes it much easier to get lots of different looks without bringing too much with you. Layering is always good: jackets, jumpers, shirts, t-shirts can be mixed and matched really easily.
Women can also use accessories to change a look. It's amazing how a change of lipstick and/or hair style mixes things up.
What if it looks like rain at the time of my shoot?
I love the British weather & our crazy, unpredictable seasons but I have to admit it can occasionally play havoc with planning outdoor photo shoots. If the forecast predicts rain/drizzle/snow/hail at the time of your shoot then you are free to reschedule as long as you let us know by 6pm the day before your shoot. If you're worried about frizzy hair issues, then we'd definitely recommend erring on the side of caution, we wouldn't want bad hair to ruin your images.
But, just so you know, photographers actually love cloudy weather, it's great for portrait photography, creating lovely flattering light to work with. (Even a bit of drizzle can create stunning light for photography). Contrary to popular belief, cloudy weather is actually better for us than sunny weather.
I'm a bit of an introvert, does that matter?
Not at all. We are trying to capture a true version of you so we just want you to relax and be yourself. We pride ourselves on being able to work with pretty much anyone no matter how shy, outgoing or introvert they may be. We are used to working with a whole array of personality types, so you're in good hands.
If we're in public, how do we avoid people staring?
I think we have to face facts: we will be in public doing something that you don't see everyday so some people might take a gander. However, I think it's important to remember that we will just be something these people think about for approximately 1 to 2 minutes before going back to their own thoughts. These photos, however, are helping you find love, something that is pretty important to you. I always say to my clients that for the time that we are together, we are in our own little world, focusing on getting some great shots of you. No one else really matters during that short period of time, especially people you are never going to see again.
Do you have a contract?
We certainly do. We may be all about the fun and good times but rest assured we are thoroughly professional in all we do behind the scenes. When we get you booked in, we send over our contract for you to read through and sign.
I have problems getting around, can you still help me?
We certainly hope so. Please feel free to talk us through any concerns you have at the time of booking and together we can find a location that works.
I'm over 60, does age matter?
Oh heck no! We love working with clients of all ages. Our oldest client to date has been 72 years young.
Do you back everything up?
We sure do but we only keep clients' work for a few weeks after we have delivered your photos (due to space issues) so please make sure you store your photos somewhere safe. Dropbox or an external hard drive would be perfect.
Do you always shoot outdoors?
Yes, at the moment we just shoot outdoor photography. We believe it fits our brand really well as we can create natural, relaxed shots – very important for approachable business headshots. Plus, we can keep the costs down – the streets and parks of London are free after all.
Winter is actually one of our busiest periods – so yes we work all throughout the winter months. We do tend to work with more triathletes, Iron Man & Tough Mudder competitors though at this time of year, we've noticed, lol.
Who will be there on the day of my shoot?
Your photographer will be working one-on-one with you on the day. Each client is booked in at separate times so you won't cross paths with another client. Sometimes one of our lovely photography assistants will attend the shoot to help your photographer but other than that, it's just you and your photographer.
Why is Hey Tuesday a good fit for business, LinkedIn and PR headshots?
All our photographers are trained by Saskia Nelson who created the genre of dating photography. As our photographers are experts at creating headshots full of warmth and confidence, where the clients look happy, relaxed, approachable and at their most attractive, we believe those qualities are now just as important in the world of business. If you want to move away from bland, colourless corporate headshots, you're exactly where you need to be. We will help you stand out in the world of business and make your mark.
Is there any chance I can keep hold of the original RAW files?
We don't get asked this question very often but every now and again it pops up and so we wanted to share our policy on it. The answer is no, sorry, we don't share RAW files. There are a number of reasons for this, but from a customer point of view we believe that you are paying for a finished product – which includes the editing/light retouching of each image. The images captured in camera represents only about 50% of the work we do to create our final image. Our photographers are just as passionate about the time they spend in the digital darkroom finalising the images as they are about the time spent out on shoots, it's a hugely important and integral part of their creative process. To hand over RAW files would be akin to asking an artist to hand over an unfinished painting along with a paint brush and some paint or asking a chef to hand over the ingredients for an amazing dish for you to put together yourself. Thanks for your understanding.