After achieving pop success in the 90s as part of indie girl band Kenickie, Lauren Laverne spent a few years under the radar before reinventing herself over the last decade as a successful broadcaster, radio presenter and digital entrepreneur. As well as her regular daytime slot on BBC 6 Music, Lauren presents on TV, including as part of the BBC Glasto coverage. She is now also co-founder and broadcast director at The Pool, a new wave, softly feminist online women's mag aimed at time stretched women and tackling topics including the realities of womanhood, fashion and social justice. So what can we learn from this multi skilled polymath? And what inspiration can we take for our own careers, startups and entrepreneuring journeys?
Ask the audience
The Pool now has over half a million monthly unique readers, so this successful digital startup is a massive testament to the importance of doing your research before launching your new product. Laverne and her co-founder spent a lot of time speaking to women aged 25-50 to find out exactly what they wanted. Based on their feedback, they could see that the way women consume media is changing – people are now browsing content on mobile rather than buying traditional glossy women's mags. The research also showed that people find the amount of info on the internet overwhelming. This led to their decision to offer online articles in 'bite sized' format with a schedule which shows you what is coming up that day and each article labelled with the length of time it takes you to read. With many articles ranging from 1-4 mins, the content is short enough to read in the queue for a sandwich. Another key decision was not to focus on pop up and display adverts but to work with brands on long term sponsorship deals instead. In a nutshell, Laverne and her team made sure they understood what their audience were looking for, were very clear about the problem they were solving with their product and have created something innovative and new that people actually want. Anyone involved in marketing, launching a startup or developing new products needs to take a close look at their example.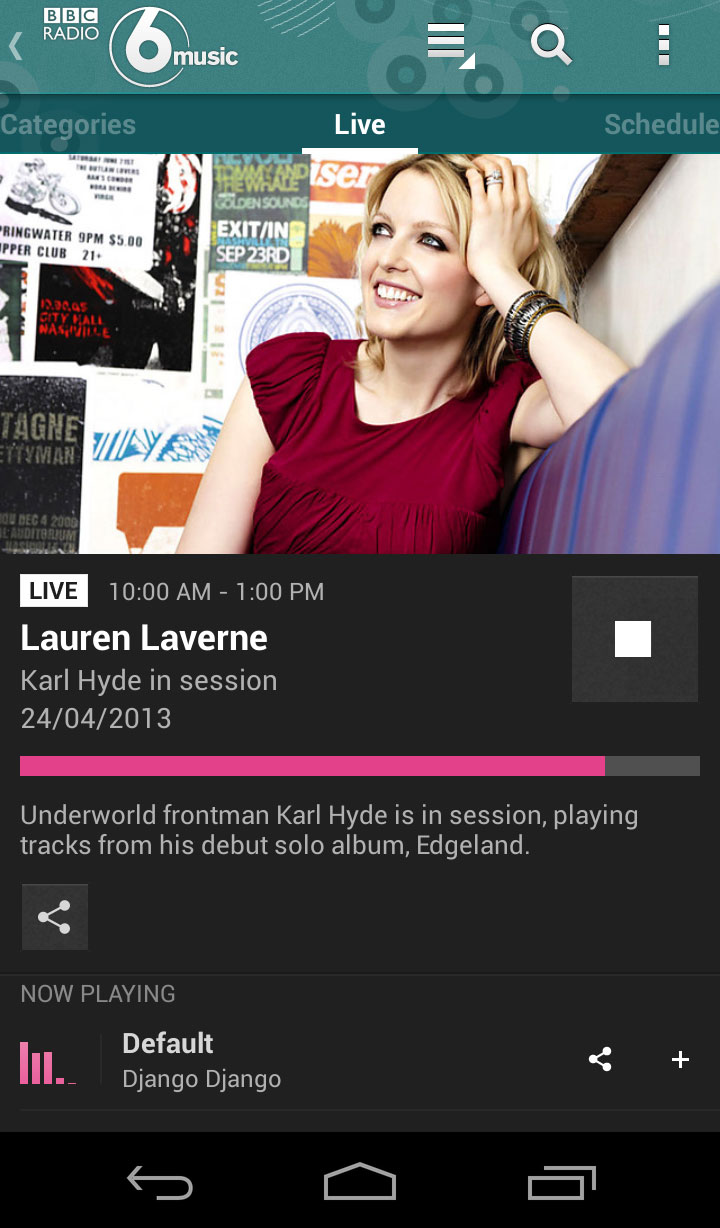 Photo credit: James Cridland 
A portfolio career
Another thing we can learn from Lauren Laverne is that you don't just have to do one thing. She's presenting on radio, TV, hosting award ceremonies and finding time to run The Pool.  Increasingly, entrepreneurs have several irons in the fire and are working on a few different projects and career strands at once. This is a really good option if you love variety in your working life and get bored easily (which we think can be said of many creative types and entrepreneurs who crave excitement and diversity). As a freelance professional with complete autonomy over your career, work schedule and income options, there's nothing stopping you from splitting your week across a few different projects. You do need to be aware of spreading yourself too thin though, or you'll end up not doing anything particularly well, so be realistic about what you can fit in. Another crucial thing to avoid (and something that many entrepreneurs are prone to), is 'shiny object syndrome', where you flit from one thing to the next as soon as something new and exciting catches your eye. Discipline is required so that you actually see projects through until they're successful.
Be a trendsetter
The holy grail as an entrepreneur is to be able spot where trends are heading and create a product that catches the zeitgeist. And Lauren Laverne has totally nailed this one with The Pool too (can this girl do no wrong?!). The Pool is perfectly timed to coincide with the new wave of feminist voices, the #metoo movement and the push towards gender equality highlighted by the gender pay gap. Moving away from glossy women's mags of old, which were all about fashion and relationships, The Pool is smart, witty, and has broadsheet quality contributors from the world of serious journalism. As well as fashion, food and lighter stuff, it covers news, current affairs, comment pieces, mental health and social justice. The key to this success comes back again to a thoroughly researched business idea and building a product that people actually want. Start with the problem that needs to be solved, ask your audience for feedback and then make sure your product solves their problem and gives them what they want. Too many startups fail because assumptions are made along the way about what the customer wants. Don't let that be you!