Is the multi-hyphen career the future? We asked three entrepreneurs for their view…
Here at Hey Tuesday, we're always talking about the importance of a personal brand. And if you have a strong personal brand, the sky's the limit in terms of your career options. It's no longer expected that you'll just stick to one profession your whole life; millennials are multi-skilled and prize individualism above everything else. The idea of having multiple career strands on the go at once is no longer seen as fickle, indecisive or unreliable – it's actually beginning to be seen as the holy grail in terms of career fulfilment. It is now common to have a 'day job' to pay the bills whilst exploring other career options that allow you to develop your passions, creative side or entrepreneurial flair. Hey Tuesday sought the views of three multi-hyphen career ninjas about this new trend that everyone is talking about and how to make it happen for yourself.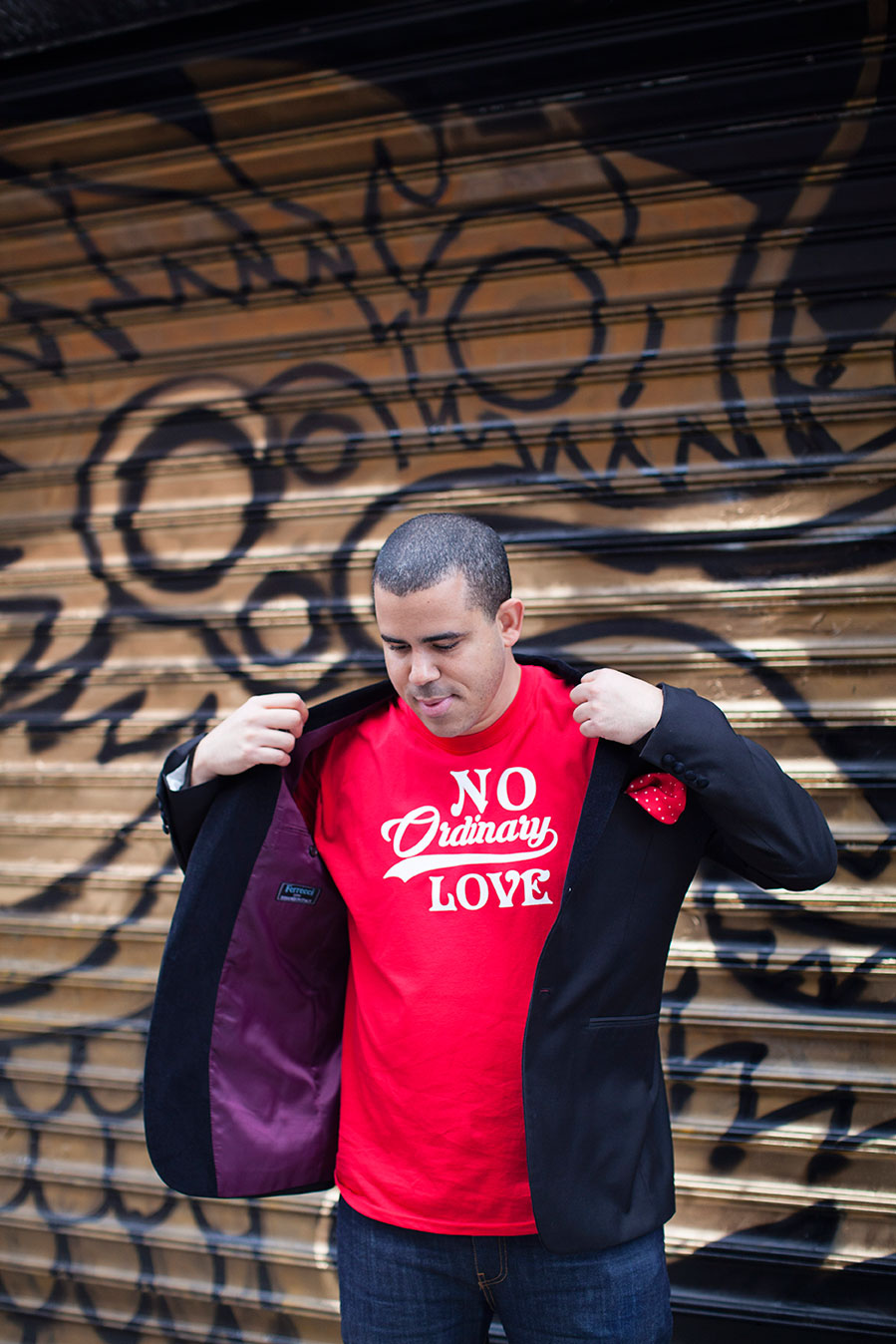 Demetrius Figueroa, Project Professional – Writer – Podcaster:  
"I think that the future of jobs, for folks who seek fulfilment, is one where most people will have multi-hyphen careers. The skills needed in a modern workforce are easily transferable, easily monetisable, and allow many of us to pursue multiple career paths simultaneously. More and more people try their hand at becoming influencers, bloggers, and vloggers all while maintaining a "day job". For many people, myself included, their "day job" is only one of the many career pursuits that they're engaged in.

"Part of the reason that the multi-hyphen career will become more and more the norm, has to do with the financial aspect. There are some people whose only source of income is the content that they create, but the average person will need a day job for a steady source of reliable income. There's nothing wrong with having a primary career that pays the bills, and one that pays off in feeling accomplished.
"If you want to create a multi-hyphen career for yourself, I'd recommend that you choose at least one career that provides a certain level of stability, and another career that brings fulfilment. The whole point of having a multi-hyphen career, to me, is finding a balance between fulfilment and financial freedom. I've found that having financial freedom with my day job has allowed me to pursue my secondary careers on my own terms. As someone who writes because I choose to write, I don't ever need to write something I don't fully stand behind because I need to make rent. As a podcaster, I never feel the need to do or say anything that compromises my core values. That freedom to me, is priceless, and the best part of my career."

Audra Delfosse, Executive Assistant – Photographer – Entrepreneur:
"Never in my wildest dreams would I have thought that the term 'entrepreneur' would be applied to me. I took up photography as a hobby; now it's generating an income. The best part of being an Executive Assistant is that I get to apply my organisational skills to help keep my principal's work-life flowing. Meanwhile my photography allows me to explore my creative side. I love the challenge of using light in ways that are flattering to my client as well as helping them push themselves further outside their comfort zone during their photo shoot. As an entrepreneur I'm still growing in this field and I'm learning everyday.

"My tip for someone looking to create a multi-hyphen career is to explore what they are passionate about. Many times we fall into a job that pays the bills. If there's something that makes you feel alive do everything in your power to keep it growing until it takes on a life of its own. Take workshops, read books and articles on the subject; find a mentor. These are all things I have done and continue to do."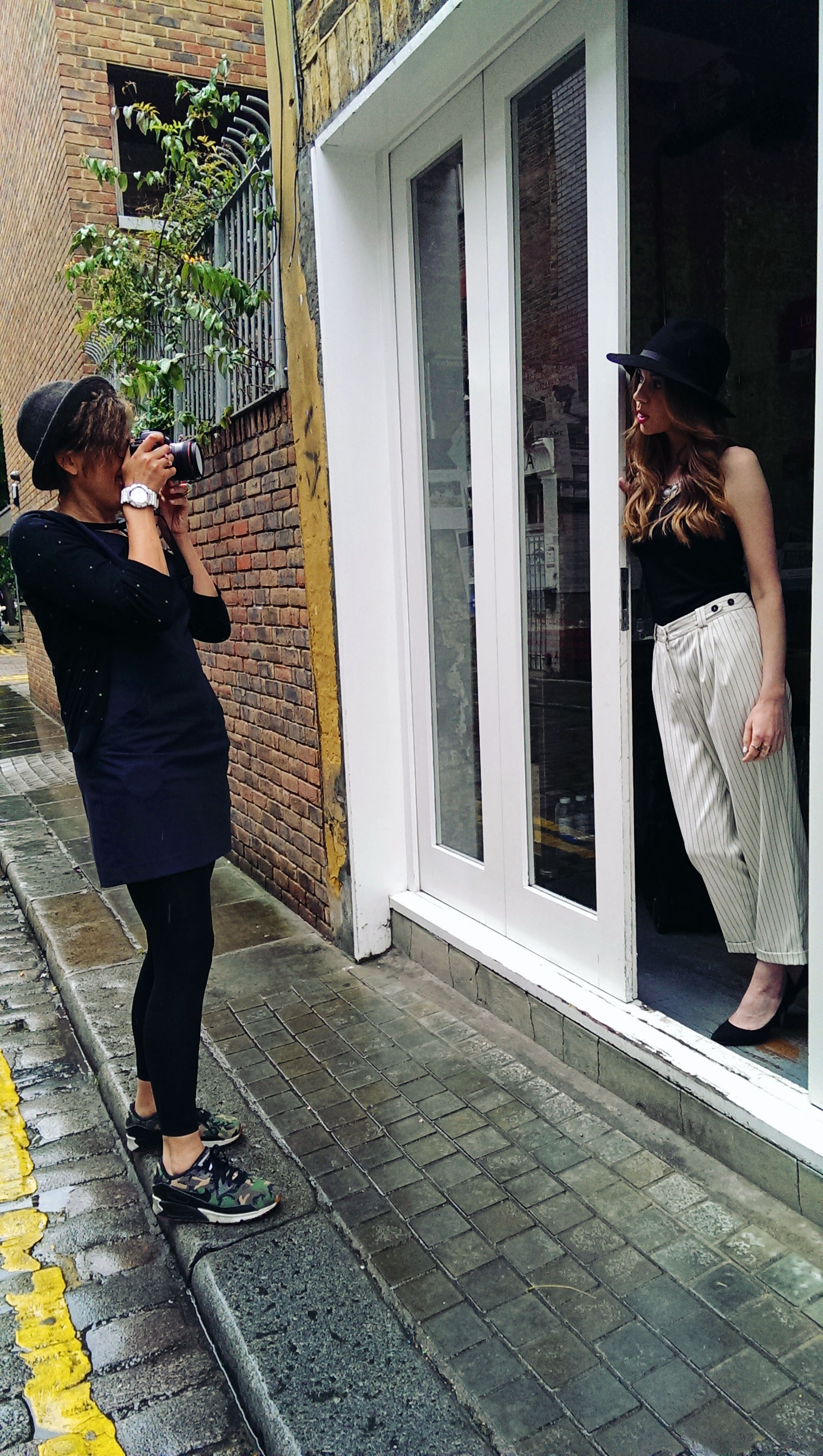 Saskia Nelson: Founder – Photographer – Creative Director:
The Internet and social media have been such game-changers, they have levelled the playing field enabling anyone with good ideas, decent wifi-connection, passion and drive to try new things, start projects and launch businesses – many of which can be monetised, and some not. I have nieces and step-kids who are all in their teens and I think it's such an exciting time to be growing up. I have a job, which I essentially created – there were no dating photographers when I launched Hey Saturday (yasss…the first dating photography agency on the planet) – and I think the world is most definitely going more and more that way. The teens in my life will probably end up in jobs that don't even exist right now and some of those jobs might be ones that they've created, that's so exciting to me.
I know for me, success was never just about how much money I earned, but more about how fulfilled and happy I was in that job. Hey Saturday, my main source of income, has been an incredible journey but has taken up a lot of my mental and emotional time so I'm looking forward to kick-starting a new project alongside it, focusing on self-love in dating. The aim of the this project is to raise the profile of Hey Saturday but it will also allow me to spend more time focusing on something I'm passionate about, encouraging people to date with self-love.
To read more on this subject, make sure you check out Emma Gannon's new book, The Multi-Hyphen Method: Work Less, Create More, And Design A Career That Works For You. And if you need help creating a kick ass personal brand to kick start your multi-hyphen career, get photo shoot with us here.
Interviews by Lauren, photos by Saskia (apart from the photo of Saskia, which was taken by the lovely Rosie of Metier)