If you want to have a kick ass social media strategy which drives traffic to your website, brings in new clients and builds your brand, you'd better start taking your visuals seriously. Photography should be a key part of your social media marketing. Here are some Do's and Don't's to make sure you're getting it right online.
DO tell a story
Use images that tell a story to build your brand. Photographs of you doing something work well. For example, if you're an artist, share some top quality photos of you in your studio. Make it really easy for your audience to see at a glance what your brand is all about.

Photo credit: Saskia Nelson for Hey Tuesday
DO use professional business headshots
Great quality business headshots will make a good first impression and will ensure your audience takes you seriously. Make sure they are eye catching, colourful and interesting to build your brand. Standard headshots taken on a white background won't stand out from the crowd.
DO post regular content with good quality images
Whenever you post some content on social media, always include at least one image. Adding photos to your Twitter posts will boost retweets by a whopping 35%. Even more impressive, photos on Facebook have an 87% interaction rate. Only share images you have the copyright for and always remember to credit the photographer.
DO post photos that will start a conversation with your audience
Posts that are interesting, timely and relevant have a much better chance of generating interaction online. For example, include an image that relates to something topical. Make your brand promotion posts more interesting by including photos of product launches or events and use existing hashtags where possible.  
DO invest in a good quality set of photos that build your personal brand
A professional set of brand images will help to build your presence online. As well as business headshots, you need a range of photos of you in different situations, such as meeting clients, making your product or providing your service. Use different backdrops, outfits and props to add interest but make sure the overall look is consistent.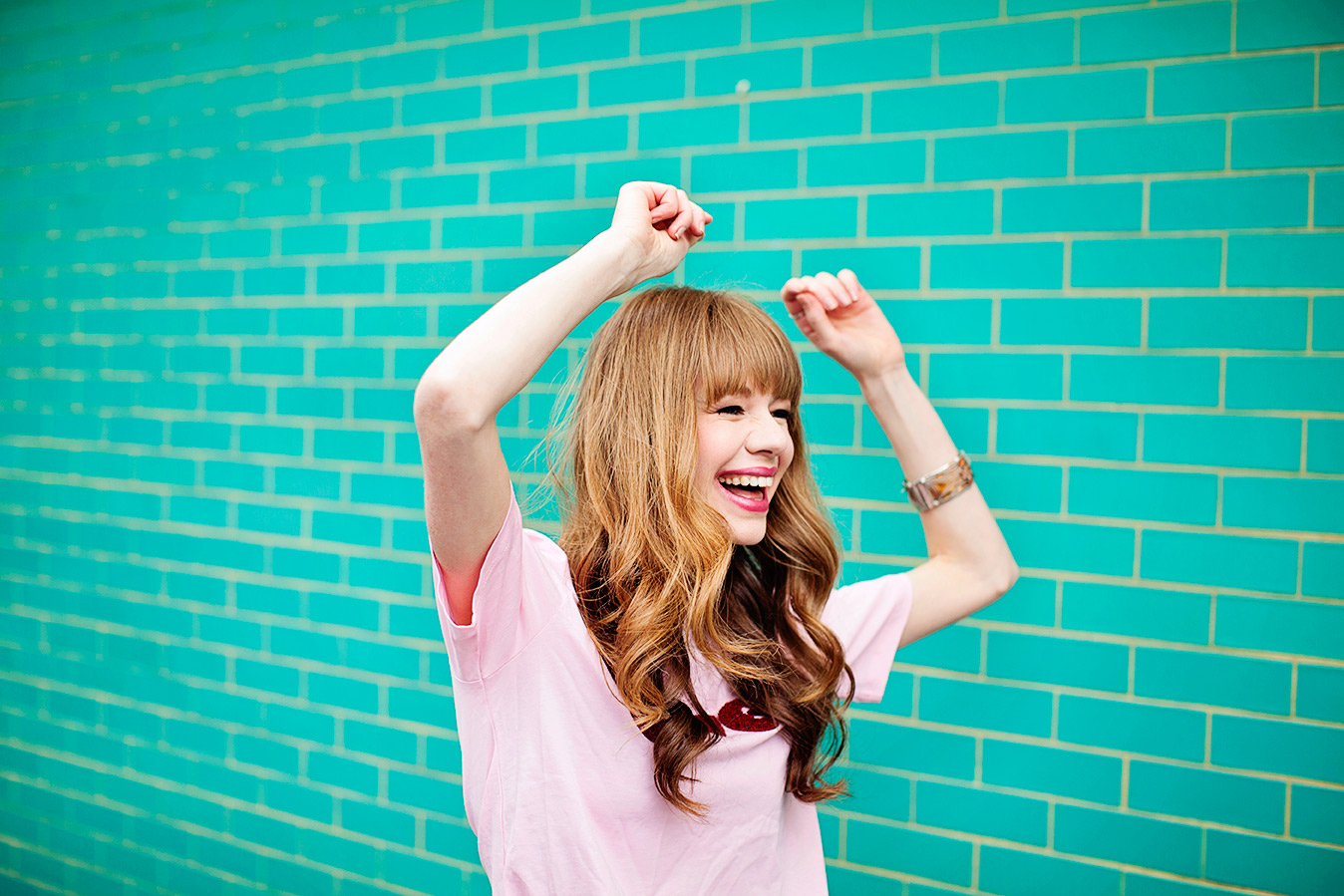 Photo credit: Saskia Nelson for Hey Tuesday
DON'T use photos that are badly lit, out of focus or poor quality
If the only photos you have available are poor quality, it's better not to use them at all. Bad quality imagery, or photos you've taken yourself on your phone, will detract from your brand by making you look unprofessional and very bargain basement – not the kind of brand image you're going for!
DON'T use stock photography
You might think that a good alternative to using your phone pics is to buy some stock imagery from a photo agency like Shutterstock. Well unfortunately you'd be wrong. Stock images like this are bland and it is very obvious they are not unique to you. This makes your brand look uninspiring and lazy, when you want everyone to think it's innovative and has bags of personality. Photos that are unique work a million times better for building your brand presence.