People sometimes forget the storytelling ability of photos. It's easy to assume the only way to put your brand across visually is with a slick product shot or an eye catching logo. But if this is your attitude you're missing a trick. Photography should be a central part of your brand strategy and the way you use your photos is key. If you make your brand into a story, it's easier for customers to connect with who you are and what you're doing. Here's our guide to how…
Headshots
If you're an entrepreneur running a startup, until your business is successful, you are the selling point. You are essentially the product – it's you that investors and business partners need to believe in. They'll be looking at you and asking themselves "can this person make a success of this business?" That means you need to present the best version of yourself at all times and nowhere is this more true than with your business headshots. Your headshot will likely be the first time people see you – whether it's on LinkedIn, on social media or in a business proposal. So drop everything you're doing right now and get yourself a kick ass headshot for starters.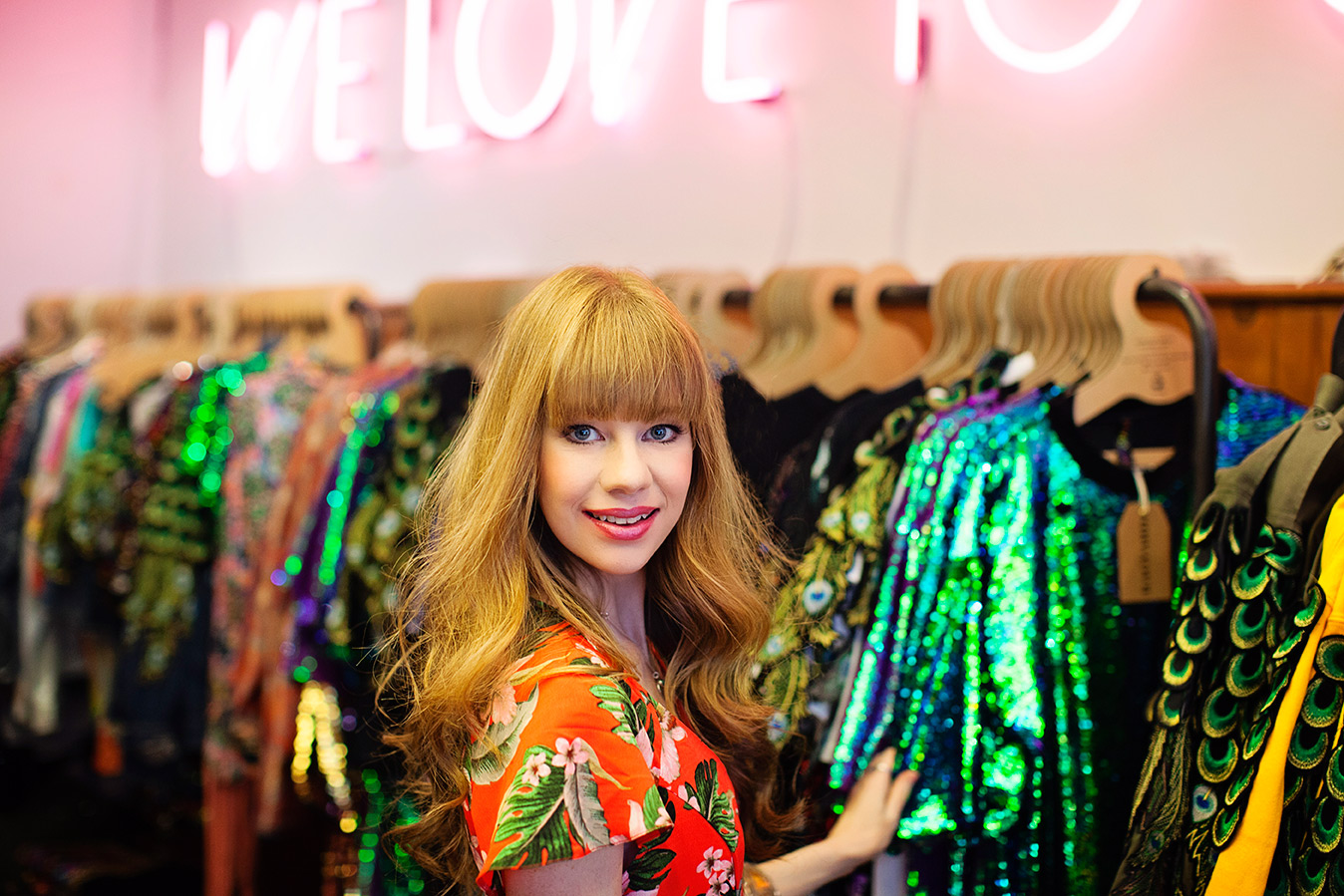 'Doing' shots
Next, you're going to need some shots that communicate what it is your business does. Forget bland shots of brochures, buildings or signs – we're talking editorial style images that tell a story. For example, if you run a cupcake business, we need to see shots of you baking. If you're an artist, we want to see you painting. Granted, this is a little more difficult if your brand is office based, but you can still be inventive – get some shots of you delivering a presentation, speaking at an event or meeting some clients. And don't ever stage your images or use models or actors. Authenticity is key here – make sure the photos show real situations and genuine customers.   
Add clues
In every photo you take to represent your brand, think about what clues you can give as to what your brand is about. This builds the story element and almost subconsciously tells the viewer what to think. For example, think about the backdrop of your images – if your brand is all about green spaces, make sure you shoot some images in the park. If it's a creative brand, shots in a colourful, urban location will work well – perhaps against some graffiti or a funky shop front. Similarly, your outfit in your photos is giving your audience clues – if you're a fashion brand, you'd better be rocking the latest trends. If it's a financial services brand, then you're going to need a smart suit. You can even incorporate your brand colours and relevant props into your images.

Quality and variety
The quality of your images is going to say something about your brand, whether you like it or not. Photos need to be well lit, in focus and look professional. If they don't, they're going to be telling the wrong kind of story about your brand. Similarly, when building your brand image library, look for a variety of shots and get photos that will be useful in a range of situations. You don't want to continuously reuse the same three images every time you tweet, or in every magazine article about your business.
Style
Think about the style of your images and make sure it matches your brand. For example, if your brand is carefree and happy, that's the vibe you need to create in your images. It's no good having a series of stiff, corporate style photos – that's not going to tell the story of your brand. Likewise, if you've got a business in finance, law, or another professional service, it's probably not going to reflect well on your brand if you shoot pics of you and the team having ice creams on the beach.
Written by Lauren, photos by Saskia